I am sure you believe in Getting. Nearly all people do. And that is rigth. God gave us power to get wealth, and he wants us to earn as much as we can honestly and rightly . But God also wants us to give.
There are some compelling reasons which lead me to belive in giving, They are based upon very clear teaching in the Bilbe. In this, as in all things, we ought to seek earnestly the instruction of God's Word.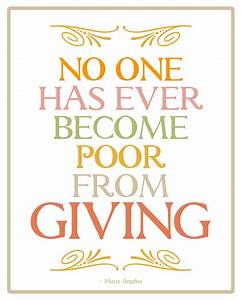 Because of God's Commandment
Let us recall four verses in the Bible which make God's commandment clear: " And all the tithe of the land, whether of the seed of the land, or the fruit of the tree, is the Lord's: it is holy unto the Lord" (Lev. 27:30). "Bring ye all the tiths into the storehouse, that there maybe meat in mine house, and prove me now herewith, saith the Lord of hosts, if I will not open you the windows of heaven, and pour you out a blessing, that there shall not be room enough to receive it" (Mal. 3:10). " ye pay tithe of mint and anise and cummin, and have omittedthe weightier matters of the law, judgment, mercy, and faith: these ought ye to have done, and not to leave the other undone" (Matt. 23:23). " Upon the first day of the week let every one of you lay by him in store, as God hath prospered him, that there be no gatherings when I come" (1 Cor. 16:2).
In these four verses we have a commandment from the word of Jesus himself, and the exhortation of the apostle Paul. Resting upon the basic principle that one tenth of all that man earns belongs to God, we ought then to accept this as a standard and bring our tithes to God. God's commandment is grouded upon the fact of his ownership, of man's sterwardship, and of man's need for awareness of his dependence upon God and his accountability to God.
God's commandment about giving must be taken seriously. We must realize that the tithe is holy into the Lord, and he comands us to bring it faithfully to the treasury of his kingdom.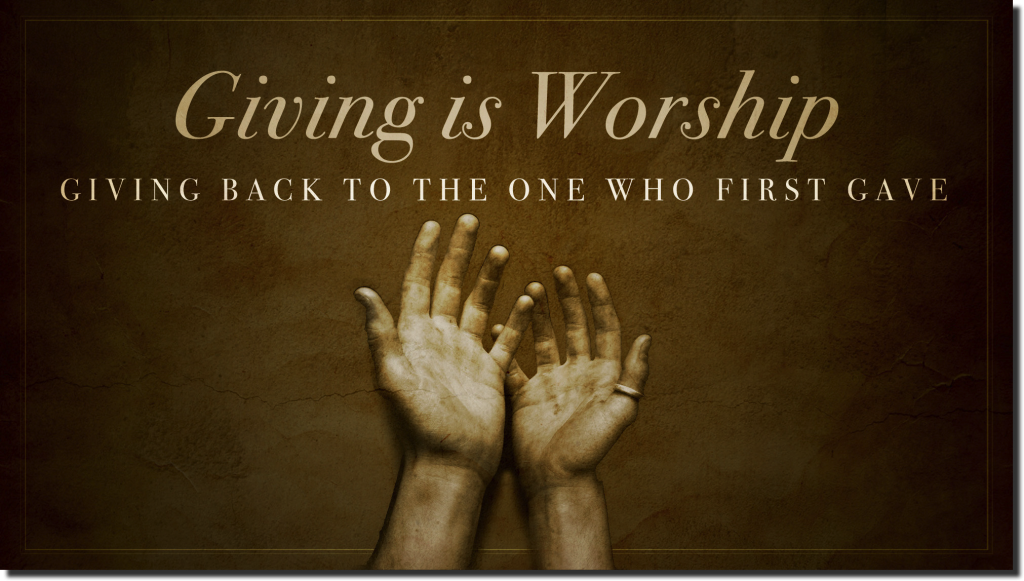 Because of the Blessing in Giving
One of the most wonderful words ever spoken by Jesus was this: "It is more blessed to give than to receive" (Acts 20:35). Jesus words declared a principle which is eternally true. We can lay up "treasures in heaven, whereneither moth nor rust doth corrupt, and where thieves do not break through nor steal" (Matt. 6:20). If we put the kingdom of God firts, God will supply all the we need (matt. 6:33).
Because of Gratitude for God's Goodness
Real gratitude requires tangible or concrete expression. Therefore, in order to express appreciation for God's marvelous goodness, we want to give. In this connection we think of a passage in Psalm 116. As the psalmist thought of the wonderful goodness of God, poured out in countless blessings, he wondered how he could express his gratitude. Note his words: " What shall I render unto the Lord for all his benefits toward me? I will take the cup of salvation and call upon the name of the Lord. I will pay my vows unto the Lord now in the presence of all his people" (vv. 12-14). If our hearts are sensitive to God's mercies, we will feel just like the psalmist did. Giving and thanksgiving cannot be separate.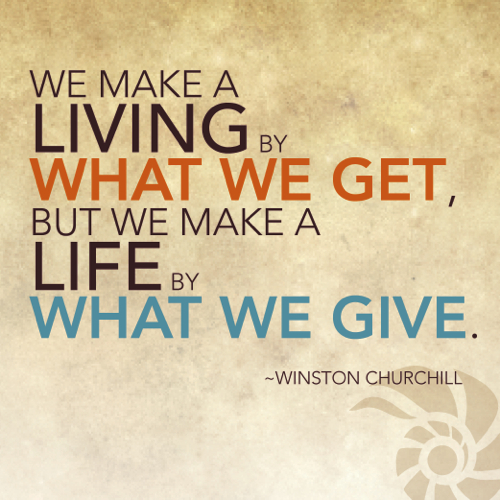 Because of World Need
There are lost people everywhere, around our churches, throughout, our nation, and to the end of the earth. There are doubtless more than one billion lost people in the world.
What the world needs above everything else is the gospel of redemption. This is the only way that lost people can be saved and saved peoplecomforted and streghened. But many of them need more than the gospel: they need food and clothing, or medicine, or a home, or instruction in righteousness. What are we going to do in response to these needs?
The Bible gives us the rigth answer to our question. It declares that "whosoever shall call upon the name of the Lord shall be saved. How then shall they call on him in whom they have not believed? and how shall they believe in him of whom they have not heard? and how shall they preach, except they be sent?" (Rom. 10:13-15). We must, therefore, provide preachers and send missionaries to preach this gospel of salvation. Again the Bible tells us, "We then that are strong ougth to bear the infirmities of the weal" (Rom. 15:1) As Paul sought to gatherand offering from the churches of Asia Minor and Greece for the relief of the poor saints in Judea, he exhorted the Christians on the first day of the week to lay by in store, "as God hath prospered"
We can rejoice that we have a way through the Cooperative Program whereby one's gifts can serve the world.
It is easy to say. "I believe in giving." If we do really have a conviction about giving, we will be faithful in our practice about giving, glad for every opportunity to give, and deeply concerned that others have the same convictions. Let us think of three convincing evidence that ought to characterize a Christian's life.
First there should be a willingness to pledge. Why should anyone ever object to making a pledge to the church budget? We are alwayswilling to commit ourselves to the things we believe in. We make promises in business matters. Surely, we ought to attach as much importance to spiritual obligation
The second thing will be a purpose to tithe A conviction about giving will surely be evidenceby willingness to follow the Bible standard. A consistent Christian will delight to give a tithe of his income as an expression of his recognition of God's ownership and of his obedience to the Heavenly Father's will. We need to remeber, that tithing is not a guiding standard. If it is possible to do so, we ought to rejoice in giving offering of love in addition to the tithes.
The third factor in Christian stewardship should be a desire to give sacrifiacially. This is giving beyond the minimun standard of obligation. It is giving becuaseof faith and love. How else can we try to match the spirit of Christ, who gave himself fo us and for the world? The Saviour never thought of how little he could give but how much he could give.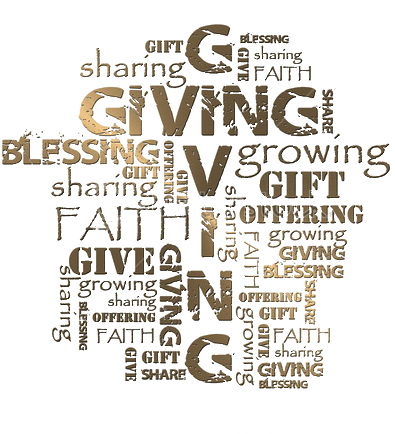 "God so loved the world, the he gave his only begotten Son, that whosoever believeth in him, should not perish, but have everlasting life"
Follow Our Social Media